Safety Equipment
---
With safety on-site a critical concern faced by the mining and resource sector daily, sourcing the right protective equipment and consumables to prevent incidents from occurring is important. We source high-quality safety equipment and products for above and below ground mining operations, in both small and large quantities. Having a comprehensive selection of the world's best safety equipment at our fingertips means we can obtain general, specialised, personal and site-specific products.
We can source everything from emergency lighting and hygiene equipment, air quality management systems, personal protective equipment (PPE), to emergency refuge chambers used in the underground mining, tunneling, chemical processing and disaster relief industries.
Below are some of the brands we regularly supply for our clients. Our full supply list is extensive, we recommend contacting us to discuss your specific procurement needs.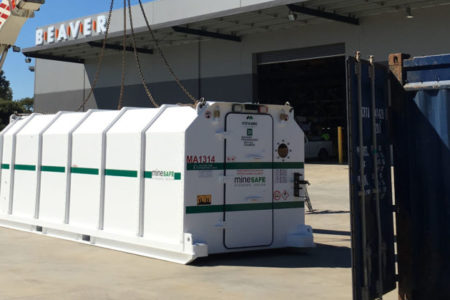 Supplier Profile – MineARC
MineARC specialise in the manufacture and supply of refuge chambers and ancillary equipment for mining applications - where incident prevention and emergency resolution products are essential. Dedicated to ongoing safety equipment research and innovation, MineARC are known for their high-quality and stringent control standards.
Read More